By Josette Rhodes
It's a well known fact that there's a plethora of amazing musical talent here in South Walton. All along 30A you can find "Live Music!" And that is a great thing! What may not be as well known is the South Walton Music Scene extends well beyond 30A. Let I introduce to you a new favorite band of mine, "Chat Holley." This trio is rocking their way across the Emerald Coast and beyond. Named after one of South Walton's oldest roads, Chat Holley, (originally known as Powerline Road to the natives) these young men are showing respect for their roots. The band consists of Shane Huron on Bass, Zack Sloan on guitar, and Levi Ward on Drums. As the three worked at "The Bay"  restaurant, a mutual love of music was discovered, friendships bloomed and a band was born.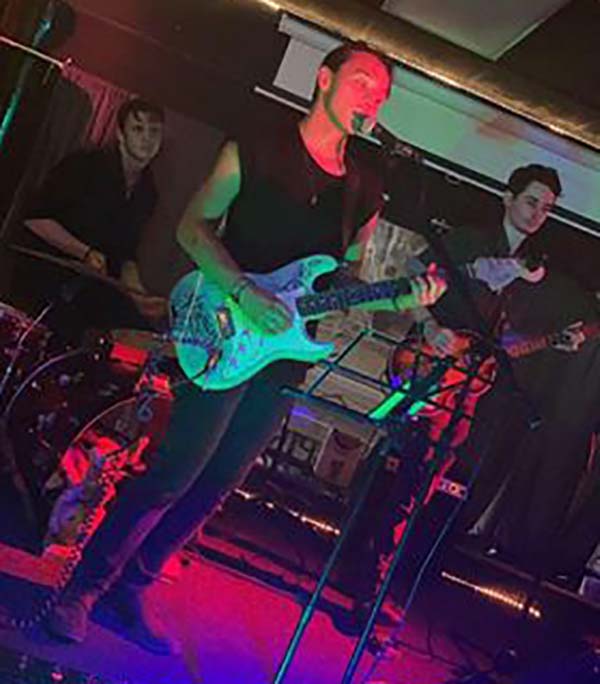 One of the things that really impressed me about Chat Holley was the amount of original music they write and perform. They name influences such as Jimi Hendrix, The Beatles, Led Zeppelin, Highly Suspect, Weezer, and Cage the Elephant. And you can definitely hear these inspirations in their classic rock sound, laced with heavy bass grooves and guitar solos. But do not think for a moment that Chat Holley is just another classic rock band. They have a unique sound that can best be described as psychedelic rock that's wild, groovy, dark, mysterious and sexy. The fact that this young band is already making a name for itself with original performances guarantees we will be hearing much more from them. Their first EP, "Homegrown" recorded at Enlightened Studios in Fort Walton Beach is due to be released later in 2020. You can hear Chat Holley on Spotify, Youtube, and on the bands Instagram @chatholley.
The post 30A Songwriter Radio Artist Spotlight; Chat Holley appeared first on South Walton Life | 30A News, Events and Community Information.
South Walton Life | 30A News, Events and Community Information South Walton Life | 30A News, Events and Community Information READ MORE