By Aether Van Dyke
Path of Grace rehabilitation facility has been changing the lives of struggling women and their families since 2008. Beginning as a small program with only five women, Eddie Mansfield and his team have grown Path of Grace into a life changing program that has now helped over eighty women. Today, this organization has multiple homes where women are finding victory and freedom.
Path of Grace provides an affordable sober living facility, primarily through sales from its two thrift stores, located in both Miramar Beach and Destin. Proceeds from the shops continue to help women free themselves from the chains of addiction.
Now, expanding their horizon even further, Path of Grace has designed a safe place where women who have overcome drug and alcohol addictions can live with their children while regaining financial and emotional stability. The new housing development- Serenity Village, will contain between twelve and sixteen transitional cottages, as well as a chapel. Each cottage will be in the style of a single family home, measuring about 800 square feet and containing two bedrooms. Each home will also be equipped with appliances, including a washer and dryer. It will be located on the first two acres of a property Path of Grace owns near Church Street in Santa Rosa Beach. The property of ten acres was purchased after one of the founding members, Jens Bach passed away. Resources contributed by Jens and his wife Margi went towards purchasing the property, and will in the near future begin the reuniting of families.
Many mothers who have been blessed through Path of Grace's program have not been able to live with their children for months or years due to addictions. Though these mothers have been broken-hearted, their determination to rebuild their lives has shined through in more ways than one. Serenity Village will provide a safe environment, free of alcohol and drugs, where mothers and children can thrive together after the devastation an addiction causes.
"I feel like one of the biggest needs of the women is that they all want to be reunited with their children," said Eddie Mansfield, who has been the director of Path of Grace for eight years now. Eddie's heart, as well as the rest of the Path of Grace team is to give these women a new life – a life they deserve. "I just love seeing them reunited with their kids, and seeing the restoration of family and lives." Eddie continued.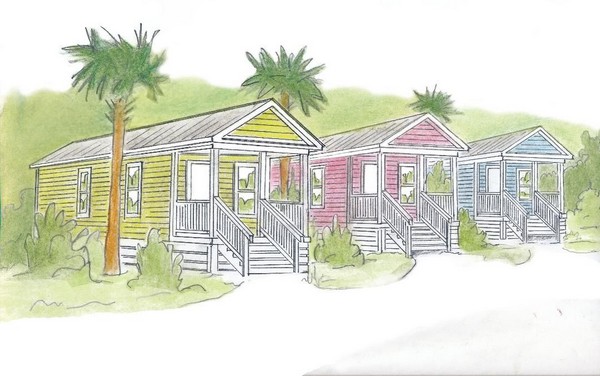 Serenity Village will be happening in three phases, the first phase will be the building of the cottages. Construction for the first four to six homes should begin in about thirty days.The village will be cost affordable, and mothers will remain connected to both their recovery programs and support team, as well as be able to acquire steady employment. Path of Grace is breaking generational lines of addiction, and teaching children that their future is determined by them alone. Currently, there are no other programs along the Emerald Coast that will operate as Serenity Village will. Women who have gained their life back through this organization can testify to the power of surrounding yourself with a great recovery team such as Path of Grace has provided. Every day is a new beginning – a chance to start over and make different choices. Path of Grace is the proof.
The post Path of Grace Expanding its Horizon with Serenity Village! appeared first on South Walton Life | 30A News, Events and Community Information.
South Walton Life | 30A News, Events and Community Information South Walton Life | 30A News, Events and Community Information READ MORE