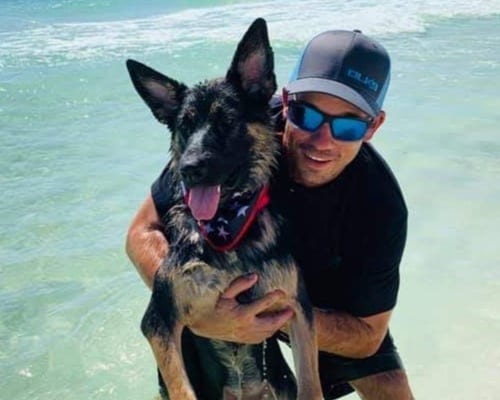 Emerald Coast Dog Behavior is proud to announce that Oregon Tails, a renowned dog behaviorist from Portland, Oregon, will be traveling to northwest Florida in mid to late January to host a three day/half day workshop at Emerald Coast Dog Psychology Center in Defuniak Springs. Dog trainers and owners are invited to participate in this workshop.
Oregon Tail will announce the workshop on Oct. 17 on their website—ortails.com—and their Instagram account: Oregon Tails. The cost of the workshop is $350 to observe for the three days, or $800 to participate with a dog for the three days.
Cole Asher and Jonathan Czinder.
"From the beginning, the core of Oregon Tails goal was to enjoy, and to help others enjoy to the fullest extent. What Oregon Tails is today is the product of our time spent devoting our lives to learning how to communicate in such a way that each dog we interact with feels supported, heard, felt and enjoyed." Asher said.
The Oregon Tails Jentle Method is a series of exercises using beadwork, movement, energy and praise to help dogs and handlers find more balance and mental and physical well-being, created by Czinder.
Only 10 participant spots will be available.
The post Renowned Dog Behaviorist Coming to Walton County appeared first on South Walton Life | 30A News, Events and Community Information.