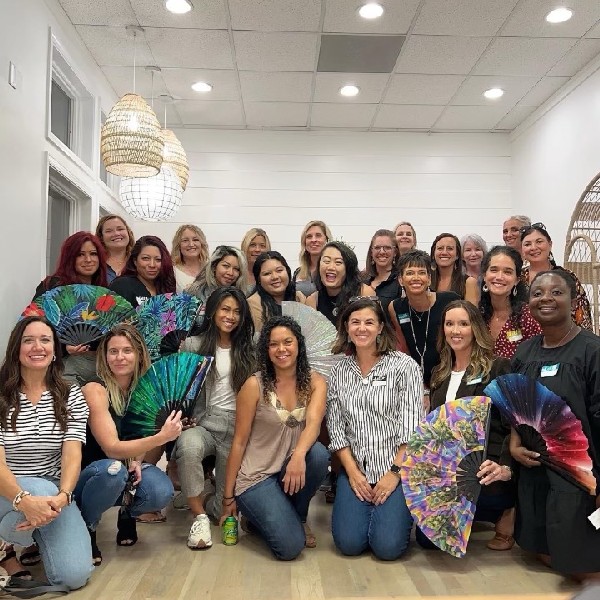 Throughout her childhood Angie Roberts was confident she wanted to be a fashion designer when she grew up.  Roberts face is aglow reminiscing about sitting in church sketching matching outfits.  She stayed true to this dream as she continued her education at Florida State University in the apparel design program.  But in her sophomore year she started to question her path and decided to go in a different direction.  Upon graduating with a degree in Dietetics and masters in Clinical Nutrition in 2006, Roberts entered the workforce and quickly recognized this was not as fulfilling as she hoped. Trying a vast array of jobs from coffee shop manager, legislative assistant to working for a homeowners association, Roberts landed on project management.  In 2014 thoughts of pursuing fashion crept into her mind yet again.  Feeling herself at a crossroads she was ready to figure out how to follow her lifelong passion.  This time she recognized her desire to help others needed to be paired with her love for fashion.  The next month she spent her free time researching the ins and outs of the Personal Styling business.  Once Roberts felt ready to launch Amazing Gray Personal Styling she partnered with a friend in the jewelry business to present seasonal trends and pair the pieces with outfits.  She started giving away her services to silent auctions.  All the local retail shops were visited where she became acquainted and knowledgeable of their offerings and they of her services.  She became quite busy with her full time career and simultaneously running Amazing Gray.  In 2017 when she and her husband had to move to Atlanta Roberts decided to focus solely on her project management career.  March 2020 brought them to the 30A area full time and Roberts was still happy exclusively in project management or so she thought.  As she sat in her home office one sunny June afternoon at the conclusion of leading a Zoom team meeting she felt that pang of needing more.  But this time she knew exactly what was missing and she got Amazing Gray Personal Styling back up and running.  Roberts now feels balanced and fulfilled as she continues to work in project management and help clients locally in the 30A area and virtually with their fashion needs.  To inquire about working with Angie for a closet edit, wardrobe styling, or personal shopping visit Amazinggraystyle.com.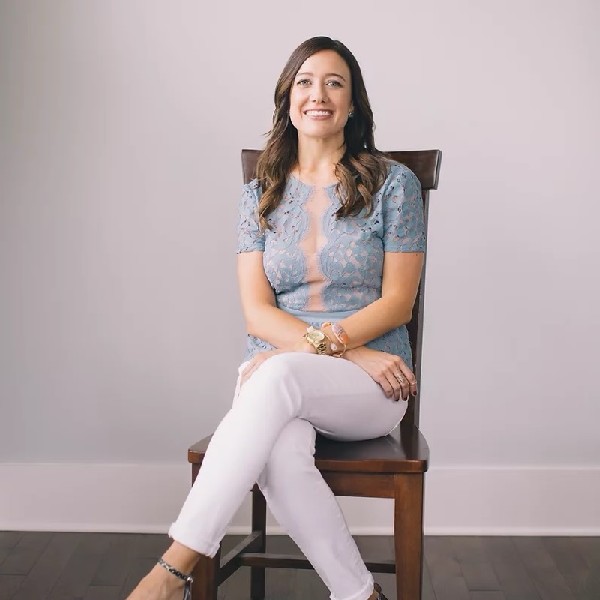 After living full time in the 30A area for a little over a year Roberts felt she wanted to create a way to connect with other local women.  While this area has so much to offer she was concerned about having a network of friends and finding local connections despite the plethora of tourists.  "I wanted to bring a sense of belonging and community by supporting professional women in the 30A area," Roberts explains.  From that thought she decided to launch Connected 30A in April 2021.  She wasn't sure if people would attend but she created a meet up and hoped for the best.  Roberts was definitely not alone in these thoughts and the group is continuing to grow and flourish.  The third Tuesday evening of every month is a networking meeting where a member shares their story with time to mingle built in too.  These evenings are always enjoyable and well attended at $10 for non-members and no charge for members.  There are also social meet ups planned on a regular basis as well. Additionally you can choose to become a member for a $99 annual fee.  Membership includes accountability and goal setting groups, a private Facebook group and no charge for the monthly meetup.  For additional information visit Connected30a.com and follow Connected 30A on Facebook and Instagram.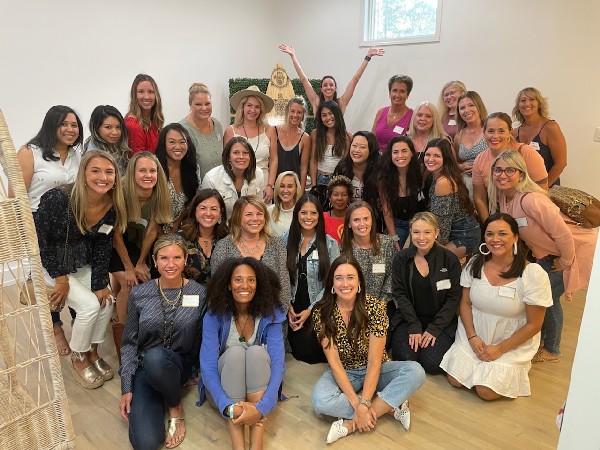 The post People of South Walton; Angie Roberts, Bringing Fashion and Connection to 30A appeared first on South Walton Life | 30A News, Events and Community Information.