Summer is here! And, with it comes long days in the sun melting into lazy evenings around the grill.
Thirty A Filet & Vine teamed up with Marrow Private Chefs to share their favorite grilling recipe for you to try this summer.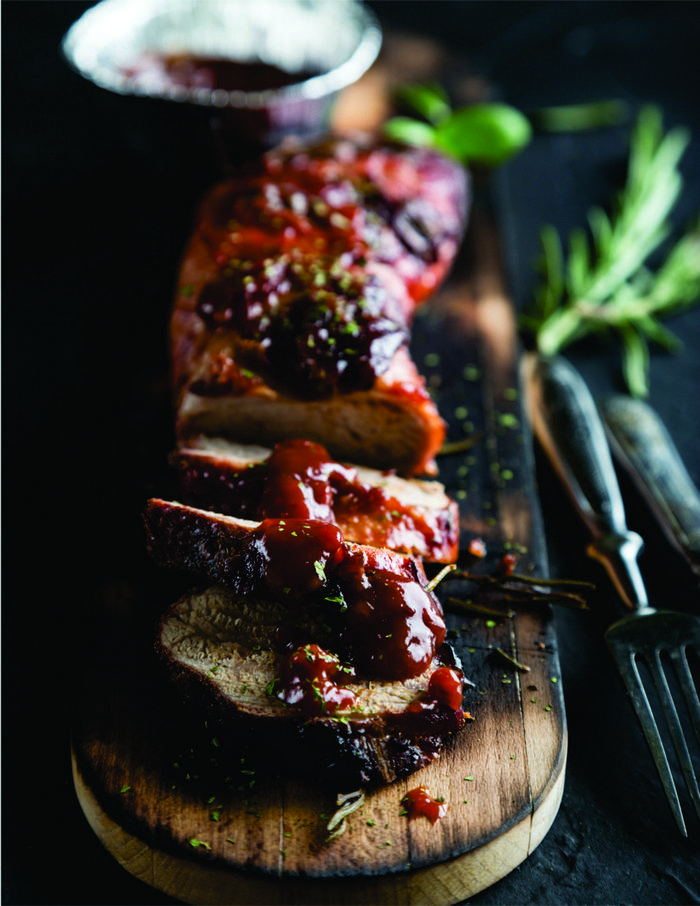 Grilled pork tenderloin with peach sherry reduction
Ingredients:
1 Pork Tenderloin
2 to 3 Peaches, peeled and halved
¼ Cup Sherry
1 Teaspoon of Minced Garlic
1 Teaspoon of Minced Shallots
2 Tablespoons of Butter
Salt
Pepper
Directions:
First, season your pork tenderloin to taste with salt and pepper. Then, place it on the grill over a medium flame, rotating it periodically until its internal temperature reaches 145 degrees Fahrenheit.
While the pork is cooking, place the peach halves on the grill over high heat. Once a light char is achieved, remove the peaches from the grill and chop them into small chunks.
In a saucepan over high heat, melt one tablespoon of butter and saute the garlic and shallots. Once they are soft, add the peaches and stir the mixture until the peaches are soft. Now, add the Sherry and reduce the heat to a simmer, stirring occasionally and allowing it to reduce about a third of a cup or to desired thickness.
Remove the pork tenderloin from the grill once it's reached the desired temperature and allow it to rest for about five minutes. Finally, slice it as desired and spoon the reduction over the top.
This dish pairs well with grilled squash or your favorite potato dish.
For more information or to pick up all you need for this recipe, stop by Thirty A Filet and Vine at 1598 South County Highway 393 in Santa Rosa Beach or visit the website at www.thirtyafiletandvine.com.