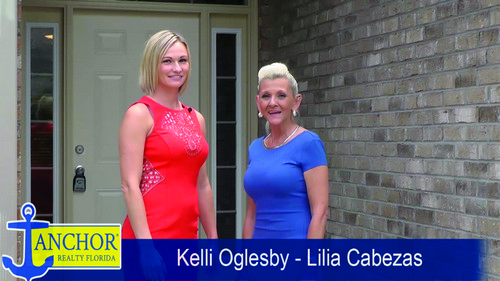 In the world of real estate, Anchor Realty is rewriting the rules on how to present properties and talk about them. Their innovative new TV show on 30a TV describes the lifestyle of living here by visiting places and talking to people about why you'd want to live in the 30A area versus just going to a property and showing it. The idea of using videos and real estate is not new, however, explaining the lifestyle of where to live and the people and places that are contained in the location is. Definitely an Innovative approach to presenting real estate. You can see some of Anchor Realty's properties descriptions and videos at www.30a.tv in the real estate channel. Anchor Realty is headed up by Oliver Monod, the broker owner, who has been in the area for 40 years as a realtor, first visiting here in the sixties and seventies. Olivier is a colorful character, originally from France, with an infectious accent and a delight to listen to. He is well-versed in the real estate market and has covered everything along the panhandle from lots, to single family homes, to development properties on the coast from Apalachicola, 30A,  to Navarre. Olivier began the program with an overview of the area and the trends and price ranges along the coast. Several Realtors have already taken advantage of the program by visiting properties and describing how closely amenities like shopping, dining, the beach, and so on are to the listed property.
Mark Levesque was the first Anchor realtor to start the travel and "things to do" section, where he showed a couple of properties and amenities in the Pier Park area and Watercolor. In the episode he visited Pier Park and some of the neat places there and actually took a golf cart ride while talking on camera. Kelli Oglesby and Lilia Cabazes went to a property in Point Washington and showed the home plus the beach with an aerial view as well as describing places like Eden Garden State Park and other hidden gems. Their overview makes a lot of sense, because when it comes to real estate it's the property, yes, but it's also the people and places of an area that makes you attracted to it and want to live there.
About 30a Media

30a has always had a different "feel" and lifestyle, which is why people from all over the country are embracing it. Our goal is simple, to be the #1 video resource for information, entertainment, beach style. 30A TV Broadcasts in 9 counties of the NW Florida Panhandle, nationwide on Roku Web TV, Amazon Fire TV, Google Play, mobile devices, apps and at www.30a.tv -30a Media remains committed to continue innovating and providing our viewers with the content they are looking for. Phone -1-877-30aTV-48 for more information.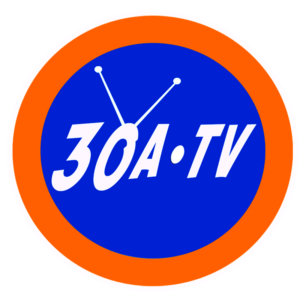 The post What's on30A TV appeared first on South Walton Life | 30A News, Events and Community Information.
South Walton Life | 30A News, Events and Community Information South Walton Life | 30A News, Events and Community Information READ MORE