Proposed public boat park to offer a lasting legacy for future generations.
Plans for a proposed public park called Historic Santa Rosa Landing were recently announced by Waterside Investors, LLC, to create a park and boat access to Hogtown Bayou that leads to the Choctawhatchee Bay at the site of the Old Town Santa Rosa at the end of 13th Street in Santa Rosa Beach. In addition to the boat ramp, park amenities include: public recreation opportunities including nature paths, a fishing pier, boardwalk and dock, a lodge building for use by the Boy and Girl Scouts, the Choctawhatchee Basin Alliance and other community groups; a fenced-in playground, play structures resembling historic boats, a treehouse, a community garden and 24-hour security surveillance, as well as boat trailer and general parking. The Walton County Sheriff's Department would have a vessel docked at the site to allow the department to quickly and better serve the public. A separate private boat storage area will also provide covered boat storage, a service not currently available in South Walton.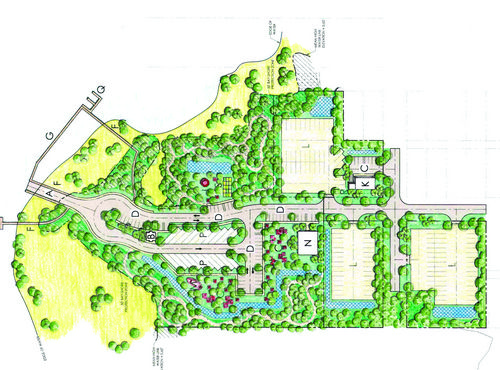 Once approved, the approximately six-acre bayfront park would be dedicated to the Board of County Commissioners with a small boat storage facility operated by Waterside Investors, LLC. Funds from the boat storage unit will be used to help maintain the park and provide security services. The proposed lodge building on the park grounds will include exhibits and historical information about the Old Town Santa Rosa. Markers along the nature trails will point out native plants and species as well as historical facts and sites. "This is a unique opportunity to create a lasting legacy for generations to come," said Chick Huettel, local historian and newspaper columnist. "The chance to share the early history of this special place and preserve the land for a public park is something residents and visitors will be excited about and something we should all act upon." Because lots on the property were platted in 1905 the county recognizes them as lots of record, allowing a single-family dwelling on each of the 43 lots. The public is encouraged to contact the Walton County Board of County Commissioners to encourage their support of acquiring this land for a public park and therefore preventing the land from being developed for housing. Special consideration and protection of the wetlands on the property is being made in the park plans. "South Walton has many crown jewels and the Choctawhatchee Bay is one of them," said Dave Rauschkolb, longtime resident, business owner and community activist in South Walton. "The boat park at Historic Santa Rosa Landing would create a family-friendly place to enjoy the natural beauty of the bay, something much-needed in South Walton." More information about Historic Santa Rosa Landing is available at www.historicsantarosalanding.com, including a rendering of the proposed park plan. Residents can also visit the site to contact their local county commissioner to support the creation of Historic Santa Rosa Landing, a park for everyone.
The post Plans Unveiled For Historic Santa Rosa Landing appeared first on South Walton Life | 30A News, Events and Community Information.
South Walton Life | 30A News, Events and Community Information South Walton Life | 30A News, Events and Community Information READ MORE