by Emily Rose Proctor, SoWal Community Chaplain
The holidays are supposed to be a time of joy and love, of generosity and connection with friends and family, but there are times when grief, loss, illness or strained relationships make enjoying the holidays difficult.  For the past two years, the SoWal Community Chaplain and members of the South Walton Ministerial Association have tried to address this by offering a Service of Remembrance and Healing for those experiencing loss. This year it was on December 4th at Community Church of Santa Rosa Beach.  Finding support during these times is crucial, whether it's through your church, a local support group, or understanding friends, family members, or coworkers.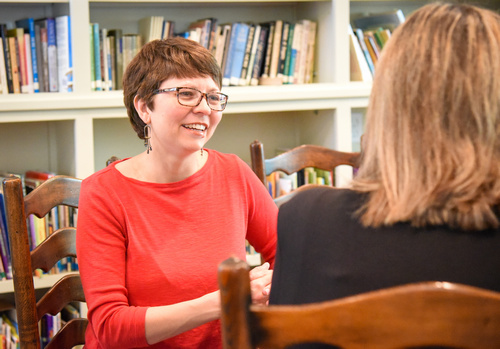 There are a number of support groups in South Walton that aim to help year-round.  They include a grief support group called Learning Through Loss that meets in six-week blocks throughout the year on Tuesdays at 1 p.m. at The Community Church of Santa Rosa Beach. Good News United Methodist Church hosts every 4th Thursday at 2 p.m. There are also support groups for those caring for children with special needs and adults with dementia.  And of course, for those trying to stay sober or help a loved one in the throes of addiction, there are AA, NA, Al-Anon, and Nar-Anon groups to help. You can see a full list of local support groups at my website: https://www.sowalchaplain.org/resources/.
Local Dementia Caregiver Coach Beate Janssen  (Beate@compassionatedementiacaregiving.com) offers some suggestions for interacting with loved ones who have dementia during the holidays. Conversations can be more challenging because the person with dementia "may have trouble following conversation, especially if there are several people involved. They may repeat themselves.  A lot."  She advises avoiding the phrase "But…don't you remember…..???" and encourages loved ones to be as patient as possible (not always easy), and to refrain from interrupting or correcting or arguing with the person with dementia. Remember that their behavior and cognitive abilities may be very different from even a short time ago and that these changes are caused by the brain disease, not the person.
If it's been a while since your visiting family or guests have seen your loved one, or the changes are profound, Janssen suggests sharing these changes in a letter or email so they have time to prepare themselves.  Here are some examples:
"We are looking forward to your visit, and thought it might be helpful to let you know how things are here to help you understand the situation before you arrive.
·     You may notice that _____has changed since you last saw him/her.  Among the changes you may notice are ______.
·     I've enclosed a picture so you know how _____looks now.  Because ______ sometimes has difficulties remembering and thinking clearly, his/her behavior is a bit unpredictable.
·     Please understand that _____may not remember who you are and may confuse you with someone else.  Please don't feel offended by this.  He/she appreciates your being with us and so do we.
·     Please treat _____ as you would any person.  A warm smile and a gentle touch on ____'s shoulder or hand will be appreciated more than you know."
Finally, Janssen urges caregivers to give themselves permission to reach out and ask for help.  "Because you are not alone.  And family and friends really do want to help….give them the joy of helping YOU!"  And that is true for anyone who is having a hard time this holiday season.  Give yourself permission to feel what you are feeling, but don't be afraid to reach out for help to neighbors, family, friends, co-workers, church members, support groups, or the SoWal Community Chaplain (850-783-0237).  We are #BetterTogether, during the holidays and throughout the year.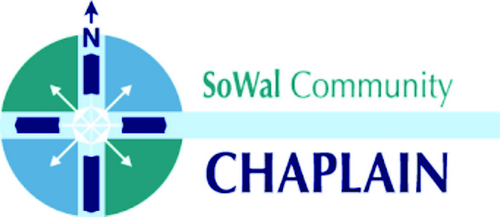 The post Finding Support When the Holidays are Hard appeared first on South Walton Life | 30A News, Events and Community Information.
South Walton Life | 30A News, Events and Community Information South Walton Life | 30A News, Events and Community Information READ MORE