FingaFAYA is an eclectic gathering of musical wisdom with an exciting youthful energy. Their individual talent and group intuitiveness allows for spontaneous compositions that reverberate with deep soul, spunky Jazz, and a feel great vibe. It would be impossible to stand in front of this band and not feel good. Their sound captures you, moving you along the rhythms and entwining you with their story. Before you know it, young, seasoned, and everyone in between, will be dancing the night away. If you get the chance to experience this band at any of their stops along the Emerald Coast do it! They are definitely a 30A Songwriter Radio Favorite.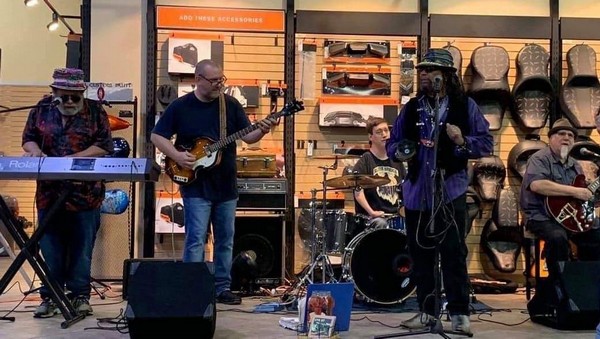 FingaFAYA is made up of the talented: P-nut Pina – Vocals, Hand Percussion, MC
Joe Fingas – Keyboard, Harp, Melodica, Accordion, Vocals.
Glen Jenson, aka Papa G. – Guitar, Vocals. Will Russo, aka Willasauras Wrecks – Drums, YouTube. Chris Reid  – Electric and Standup Bass.
The post 30A Songwriter Radio's Artist Spotlight: FingaFAYA appeared first on South Walton Life | 30A News, Events and Community Information.