The Democratic Women's Club of Walton County will present a program about women's health issues on Tuesday, October 15 at 6:00 PM in the Walton County Coastal Branch Library, 437 Greenway Trail, Santa Rosa Beach. The public is invited to attend. Speakers will include Shirley Guillory, Women's Health Care Nurse Practitioner of the Walton County Health Department; Dr. Carolynn Zonia, Emergency Physician; and Phyllis Gilbert, an ovarian cancer survivor.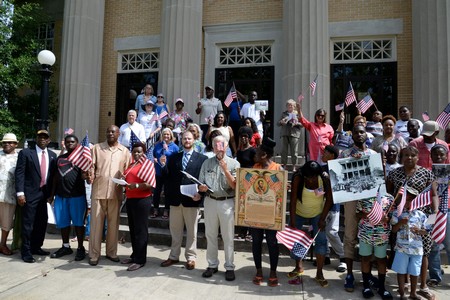 Too often, serious health issues go undetected until later stages because symptoms can be different for women than for men and can be mistaken for non-threatening conditions. The program will focus specifically on issues affecting women's health including breast cancer and the gynecologic cancers, with valuable information for all women about how to listen to their own bodies and determine when to seek medical attention. A primary goal of the DWC is public service: providing information of general interest to the community and sponsoring projects that benefit the needy. You don't have to be a Democrat or a woman to attend—everyone is welcome!
The post Democratic Women's Club  "Focus on Women" Program Oct 15 appeared first on South Walton Life | 30A News, Events and Community Information.