By Rick Moore
Has anyone ever told you "Don't get your hopes up?" The person saying this may mean well, but is it good advice? If you are a very positive person, others may try to counter your optimism by introducing a reality check. Some people see difficulty in every opportunity. Others see opportunity in every difficulty. Whether you consider yourself religious or not, hope is an invisible virtue which most acknowledge exists. You may not be able to adequately describe what it is, but you can tell when it is present, and when it is not.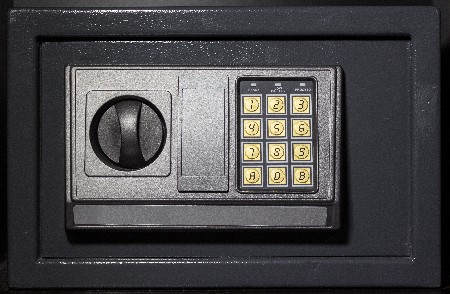 Often, we limit ourselves with doubt. "If I ask her out on a date she will probably say no." "There is no way I could ever go back and get my degree." "No one will ever give me another chance." These are words of doubt that try to strangle our hope. Unrealistic expectations and over confidence can be bad, but doubt can be deadly.
Years ago, I went on a mission trip with 20 others to Mexico. After arriving at the airport and clearing customs with our luggage, we gathered everyone's passports for safekeeping. They were all placed in my backpack along with thousands of US dollars, traveler's checks, and local currency to give the missionary for a medical clinic.
I had reserved a hotel room with a safe in it. The problem was, someone before me had closed the safe, and there was no way to open and reset it. Our team was about to leave for dinner. I didn't know whether to take the backpack filled with all the valuables with us, or if I should find a secret place to stash it. Someone from our team offered to let me hide it in their room.
As we were leaving the hotel on the way to dinner, I told the manager that the safe was closed and asked him to have it opened, or to give me another room that had a safe in it. He said that was the only room that had a safe and he didn't have any way to open it. I pleaded with him to come up with a solution. He told me he would try, but ended by saying, "Don't get your hopes up."
After we returned from dinner, the manager of the hotel met us at the entrance waving his hands saying, "What did you do, what did you do to the safe." I insisted we hadn't done anything. As we walked down the hallway to my room, we saw where the wall had been knocked out, making a new entrance into the closet. Someone had stolen the safe that was recessed into the wall.
The manager went to the front desk to call the authorities. I went to the room of one of our team members where I had hidden the backpack. When we all met back at my room, I explained to the manager that nothing of ours had been stolen. Then, without thinking, these words came out of my mouth…"It's a good thing I kept my hopes up." Moments later, the owner of the hotel showed up and gave me the keys to the executive suite at no extra charge. It even had a safe in it that worked.
Our choices come from our voices. We can listen to the voice of hope or the voice of hopelessness. If we have a bias towards positivity, good things seem to happen. If we have a bias towards negativity, bad things seem to happen. No one can steal your hope, but you can lose it. Treat hope like a great treasure. Protect it, and it will protect you.
Rick Moore is Communications Pastor with Destiny Worship Center in Miramar Beach.
The post Get Your Hopes Up! appeared first on South Walton Life | 30A News, Events and Community Information.